Gingerbread and Lemon Sauce
Fall scatters the yard with crunchy red, yellow, and brown leaves. Fall fills the air with a reprieve from humidity and high temperatures. Sweaters, sweatshirts, and
blankets warm spectators at football games. Hot chocolate and coffees warm us.
And cooks return to the kitchen to fix comfort foods to make memories for the family. Let me share a simple, quick, and never-fail favorite: Gingerbread and Lemon Sauce.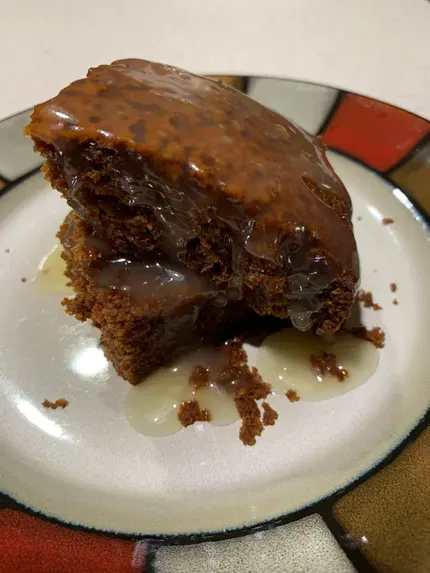 Growing up with my grandparents, we always had to have something baked
to offer visitors. After church each Sunday, Gram and Grandpa invited strangers
to a lovely meal with amazing desserts. The smell of this gingerbread
baking still takes me back to that small cramped kitchen with little counter
space and very special no dishwashers: my Sissy and me.
But I do remember the joy and satisfaction from any neighbor or church family member who loved to be invited to the Cowan Kitchen.
When I make my gingerbread, you can guess what I do. I have a lovely neighbor
friend who loves it like it like I do. And I share it! You can do the same.
And if you don't have any lemons or time to make the lemon sauce, whipping
cream works well too!
Blessings,
Dr. Donna